Solutions
That Meet Your Needs.
... One Size Does Not Fit All.
Don't Have to be Complex.
Change is Hard.
We Make it Easier.
You just have to know what to do and implement it.
Change = Growth
Evolve Solutions Group implements the business solutions your company needs to meet your goals. Solutions do not have to be complex to increase operational efficiency, save money, grow sales, or increase customer satisfaction. We enable your organization.
Reach
your full
potential.
Is your business missing opportunities and wasting time while trying to implement the changes needed to bring your company up speed? We can help.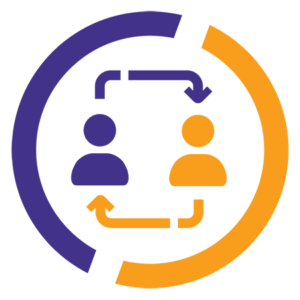 Custom
We provide solutions, strategies or sometimes minor little tweaks to a business process that make a world of difference to the groups it impacts. Our solutions meet your needs. One size does not fit all.
Clarity
You'll get specific direction on the steps you need to take, and processes you need to employ to make your business run more smoothly.
Quality
With our vast experience leading you, you know you'll be getting the best solutions customized to your business.
Scale
Flexible resource models provide you with the right resource at the right time. We right fit the team to meet your unique challenges.
How we help
We understand the challenges your organization is facing. We've worked with companies from very small to large matrixed organizations to pinpoint challenges and implement sustainable solutions. With over 30 years of experience, we are uniquely poised to hit the ground running and help your company manage change.
A client recently said to us, "I'm tired of the big firms parking a ton of people at my site for a year or two and not really doing anything different than I could have done if I had the time. I don't have a year or two or the money to do it that way and all I am really paying for is a template. I don't need a template."
"I need someone to come in with expertise and insight, who is willing to reach out to stakeholders and get into their heads. I need someone with experience and insight in what my stakeholders are dealing with and can build credibility and help create something that's truly going to work and not just force a solution on them and leave."
Happy

Satisfied

Growing

Emerging
Clients
You can set your company up for success!
Schedule a Consult
We'll hold a Discovery Session to identify your company's true needs.
Design & Implement Solutions
Together we decide on a plan to reach your business goals, and then our team implements the solutions.
Results
With our solutions in place, your business will be enabled and ready for growth.
Fresh Content
Direct to Your Inbox
Just add your email and hit subscribe to stay informed.